"The ultimate goal of farming is not the growing of crops, but the cultivation and perfection of human beings." 
― Masanobu Fukuoka,  The One-Straw Revolution
When a farmer harvests his crop, he carefully hand picks the best of his produce not for his home but yours. He intention is to make sure that the best is delivered to you. Some crops take a whole year and some reap in a week but all this while the farmer is an optimist. Carefully taking care of what he has sown. Literally leaving no stone un-turned and no plant under-nourished. The idea behind www.fivefarms.in is to bring these farmers together and present their carefully created masterpieces for your to experience. It's a collective of farmers, by farmers, for you.
Our Team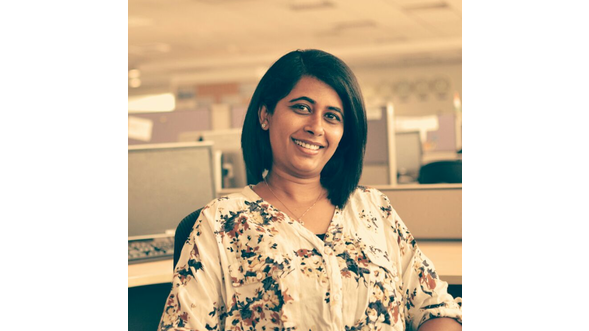 Ashith Ganesh
If at all the phrase "short and sweet" needs an example Ashith is best. Her broad smile keeps the Roaster HOT! She has a Masters in Business Administration and experience in the banking sector. Her job at fivefarms.in is to keep a check on the ever-so extravagant "other" founder. Her keen eye for detail and pursuit for perfection has been the reason we are a premium single-estate coffee store today.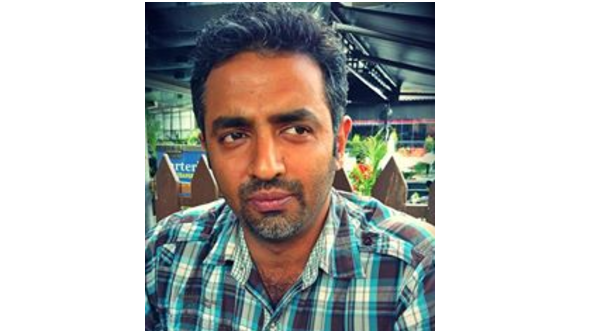 Subbaiah Kuttappa
Subbaiah Kuttappa graduated in hotel management, dabbled in advertising and film making and finally decided to tackle his Biggest problem. Find a good brand of coffee in a supermarket in Mumbai! He didn't. So he decided to get back to his roots and fill this vacuum. Fivefarms.in began with a 4G dongle hanging on a 40 feet pole in his ancestral estate. Technologically, nothing much has changed!
MASTER HARVESTER KARUNAKARAN
Over 40 long years, Karna has grown from a 20 year old novice to being the master harvester at Malakod Estate. Through hard monsoons and harsh summers, he has tended to his coffee plants with care and his deep love for Nature. In his new role at Fivefarms.in he uses his experience and passion to curate the finest of coffees for us.
Malcode Group
Malcode Group of estates are five farms, originally owned by one grand old man – Mr Iychettira K Ponnappa. Today, though no fences separate the five estates, his grandchildren have found a way of managing their own portions. The estates consists of Robusta and Arabica, grown under shade and Paniyoor Black Pepper. These estates provide most of the coffee that we roast and also promote their premium and most sort after Malakodu Se'lect Espresso and Malkodu – By Karna - A cherry blend curated by their master harvester.
Omkara Estate, Kambibaane
Nestled deep in theWestern Ghats Omkara Estate is the brainchild of K S Bhat. A retired banker with an intention to see chemical free farming community incoorg. Omkara Estate and KS Bhat Cultivate Coffee and pepper usingtraditional methods and farm yard manure. Their produce is presented in our store as the OMKARA – Organic Coffee Blend.
OUR ROASTERS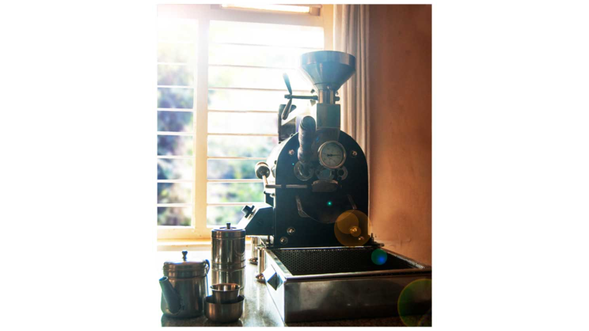 The Marshall
With a Capacity of 300 gms per batch, this little master is used to precisely roast our single pack orders. Consistency and efficiency is what it's been crafted for.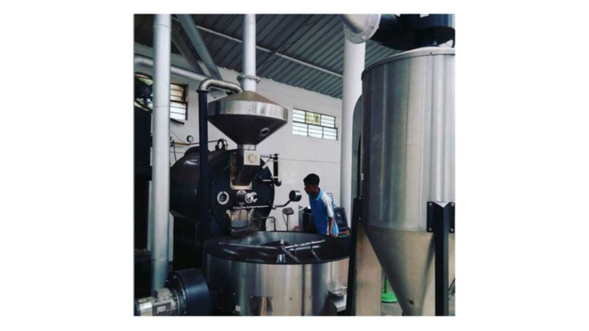 Titan
60 Kgs in a batch, enough coffee made in a day to feed a kingdom!!